Digital Marketing is a complex and multi-faceted discipline that needs to be approached holistically in order to get real results. Business… Read More
Why we are different from most Digital Marketing Agencies
Holistic – We use 100's of tactics in a coordinated way
Measurable – Everything we do is measured, and our aim is to get you results
Effective – Your business goals are at the heart of everyhting we do
We work with your existing staff and skills where you need us most
Take your business further, Get in touch today!
What our Customers say about us..
Google Ads
InSynch manages Google Ads campaigns for all types of businesses across the UK.
"Monthly sales through the shop have doubled since they started…" – John Duffus (Agritel)
What our Customers say about us..
Social Media Marketing
InSynch offers a comprehensive, bespoke and strategic approach to Social Media Marketing.
"InSynch have been instrumental in helping us attract visitors from social media… bringing in over 120,000 visitors to our Website from various social media campaigns." – Bob Van Mook (Award Medals)
What our Customers say about us..
Search Engine Optimisation
Looking to get more traffic to your Website?
Search Engine Optimisation is one of the most cost-effective ways of doing so.
"Hit number 1 of page 1 of Google after only 5 days of going live!" - Ian Vivers (Aquaroof)
What our Customers say about us..
Graphic Design
InSynch offers Graphic Design for new logos, business stationery, display adverts, leaflets and more!
"I found that the Graphic Design service at InSynch exceeded expectations." - Ted Trewella (Aberystwyth Milk Company)
What our Customers say about us..
Email Marketing
Reach new and repeat customers with comprehensive Email Marketing campaigns.
"They already making a real difference to our business." - Simon Dennis (Gwynedd)
Just some of the companies that love our solution: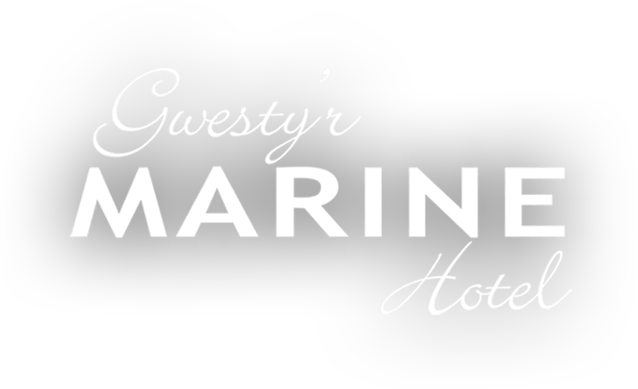 For most businesses, Google Search ads are a given and vital part of your marketing. But they're not the only tried and true digital marketing strategy out there. Relying solely on Google can limit the reach of your business, as it only targets users searching for...
read more
I worked with Eddy and his team on a digital support programme for Welsh businesses. They delivered various workshops covering many digital marketing topics that were held online and in person. They were always top notch and consistently had very positive feedback from event attendees. I would highly recommend them for your digital marketing needs.
Jacqueline Jeynes
06/06/2022
As usual, I have found everyone at InSynch really helpful, especially when I have limited experience in some aspects of my digital marketing! The courses are great so I am looking forward to the next one
Black Mountains Smokery
01/06/2022
Insynch having been taking care of our SEO and advising our digital marketing strategy for many years now. They are always proactive and great to deal with. We cannot recommend them more highly.
Francesca @ Boeboes
01/06/2022
We have thoroughly enjoyed working with Insynch. The Insynch team are very professional and work hard to deliver a great service to their clients.
Mercedes Thomas
31/05/2022
After three companies failing to bring my web page up to scratch I asked InSynch after attending a few of the online zooms. Within weeks we have noticed more traffic and more sales on our web pages. Constantly there for any questions or quires. They don't try to confuse you talking tech talk. Great company and great people to work with. Highly recommend
Elizabeth Marpole
31/05/2022
Great service, we have used Insynch for 3 years and the service is very professional and they continuously look at new ways for marketing our products.
We've had the privilege of working with Insynch since 2005, regularly recommending them as a digital marketing partner to our clients. Over that period we have seen first hand their knowledge, expertise and professionalism on many occasions. Keep up the good work!
Karlos O'Neill
31/05/2022
I've worked alongside Insynch for the past 5 years and I've never fallen short of impressed with their knowledge, presentation and professionalism.