Tourism In-House Courses
InSynch has specialised in delivering digital marketing/business training to the tourism sector for the last 10 years. We are experts in dealing with all areas of the tourism sector and providing hands on and tailored training to delegates of all levels. More information on our training experience can be found here
We offer many of our courses that are customised specifically for tourism businesses. Giving specific and detailed tips and advice that are for the tourism industry.
Our training sessions are run on an in house basis for tourism organisations across Wales. From regional partnerships to small tourism groups. We can provide customised courses from half a day to several days in length. Just contact us to discuss your needs. We have a suite of laptops enabling us to travel and deliver courses anywhere in the UK.
Far from just being a training provider, we have real business experience of working tourism businesses. We know what works and the best way to get results. Local authorities and tourism associations have commissioned us to provide support, training and even full digital marketing strategies.
We can pass on all of this useful and current knowledge to your delegates in a way that they can take in, and use, to the benefit of their business.
Content marketing is the new buzz phrase in today's digital marketing world and tourism businesses should be using it to their advantage. From blogs and… Read More
Why we are different from most Digital Marketing Agencies
Holistic – We use 100's of tactics in a coordinated way
Measurable – Everything we do is measured, and our aim is to get you results
Effective – Your business goals are at the heart of everyhting we do
We work with your existing staff and skills where you need us most
Take your business further, Get in touch today!
Take your business further, Get in touch today!
What our Customers say about us..
Google Ads
InSynch manages Google Ads campaigns for all types of businesses across the UK.
"Monthly sales through the shop have doubled since they started…" – John Duffus (Agritel)
What our Customers say about us..
Social Media Marketing
InSynch offers a comprehensive, bespoke and strategic approach to Social Media Marketing.
"InSynch have been instrumental in helping us attract visitors from social media… bringing in over 120,000 visitors to our Website from various social media campaigns." – Bob Van Mook (Award Medals)
What our Customers say about us..
Search Engine Optimisation
Looking to get more traffic to your Website?
Search Engine Optimisation is one of the most cost-effective ways of doing so.
"Hit number 1 of page 1 of Google after only 5 days of going live!" - Ian Vivers (Aquaroof)
What our Customers say about us..
Graphic Design
InSynch offers Graphic Design for new logos, business stationery, display adverts, leaflets and more!
"I found that the Graphic Design service at InSynch exceeded expectations." - Ted Trewella (Aberystwyth Milk Company)
What our Customers say about us..
Email Marketing
Reach new and repeat customers with comprehensive Email Marketing campaigns.
"They already making a real difference to our business." - Simon Dennis (Gwynedd)
Just some of the companies that love our solution: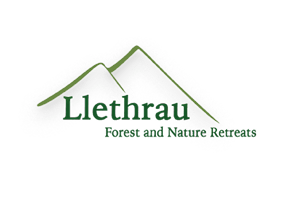 Whether you're a new business, a well-established business, large or small - at some point everyone who oversees digital marketing will think, are these google ads actually worth it? Google is a cornerstone of digital marketing as it owns platforms like Google...
read more