Professional Independent Digital Marketing Critique
The InSynch Digital Marketing critique is one of our popular services where we spend time analysing your Website and providing you with valuable recommendations for improvements. It is probably the best money you can spend on your Website and will tell you where to focus your efforts.
View this sample report for an idea of what you will get.
You simply provide us with your Web address and some background information and we will look over your site for you and provide you with information in the following areas information:
Usability – Analysis of the navigation and ease of use with recommendations
Conversion – recommendations on how to increase the percentage of people that actually buy/book/enquire
Speed tests with recommendations to improve where relevant
Mobile and tablet compatibility – Not just being mobile friendly but how it actually works from a customer perspective
Search Engine Optimisation – a ranking report and recommendations
Broken Link report
Your report will be ready within 7 days of your order (unless otherwise advised).
A professional Website Critique is available for £75.00 + VAT.
Simply fill out the form to order a Website Critique for your Business
Take your business further, Get in touch today!
Take your business further, Get in touch today!
What our Customers say about us..
Google Ads
InSynch manages Google Ads campaigns for all types of businesses across the UK.
"Monthly sales through the shop have doubled since they started…" – John Duffus (Agritel)
What our Customers say about us..
Social Media Marketing
InSynch offers a comprehensive, bespoke and strategic approach to Social Media Marketing.
"InSynch have been instrumental in helping us attract visitors from social media… bringing in over 120,000 visitors to our Website from various social media campaigns." – Bob Van Mook (Award Medals)
What our Customers say about us..
Search Engine Optimisation
Looking to get more traffic to your Website?
Search Engine Optimisation is one of the most cost-effective ways of doing so.
"Hit number 1 of page 1 of Google after only 5 days of going live!" - Ian Vivers (Aquaroof)
What our Customers say about us..
Graphic Design
InSynch offers Graphic Design for new logos, business stationery, display adverts, leaflets and more!
"I found that the Graphic Design service at InSynch exceeded expectations." - Ted Trewella (Aberystwyth Milk Company)
What our Customers say about us..
Email Marketing
Reach new and repeat customers with comprehensive Email Marketing campaigns.
"They already making a real difference to our business." - Simon Dennis (Gwynedd)
Sign up to our newsletter to receive course dates, offers and digital marketing tips!
Just some of the companies that love our solution: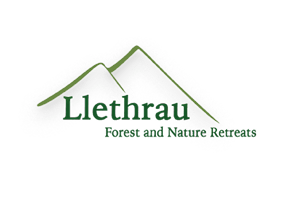 Whether you're a new business, a well-established business, large or small - at some point everyone who oversees digital marketing will think, are these google ads actually worth it? Google is a cornerstone of digital marketing as it owns platforms like Google...
read more