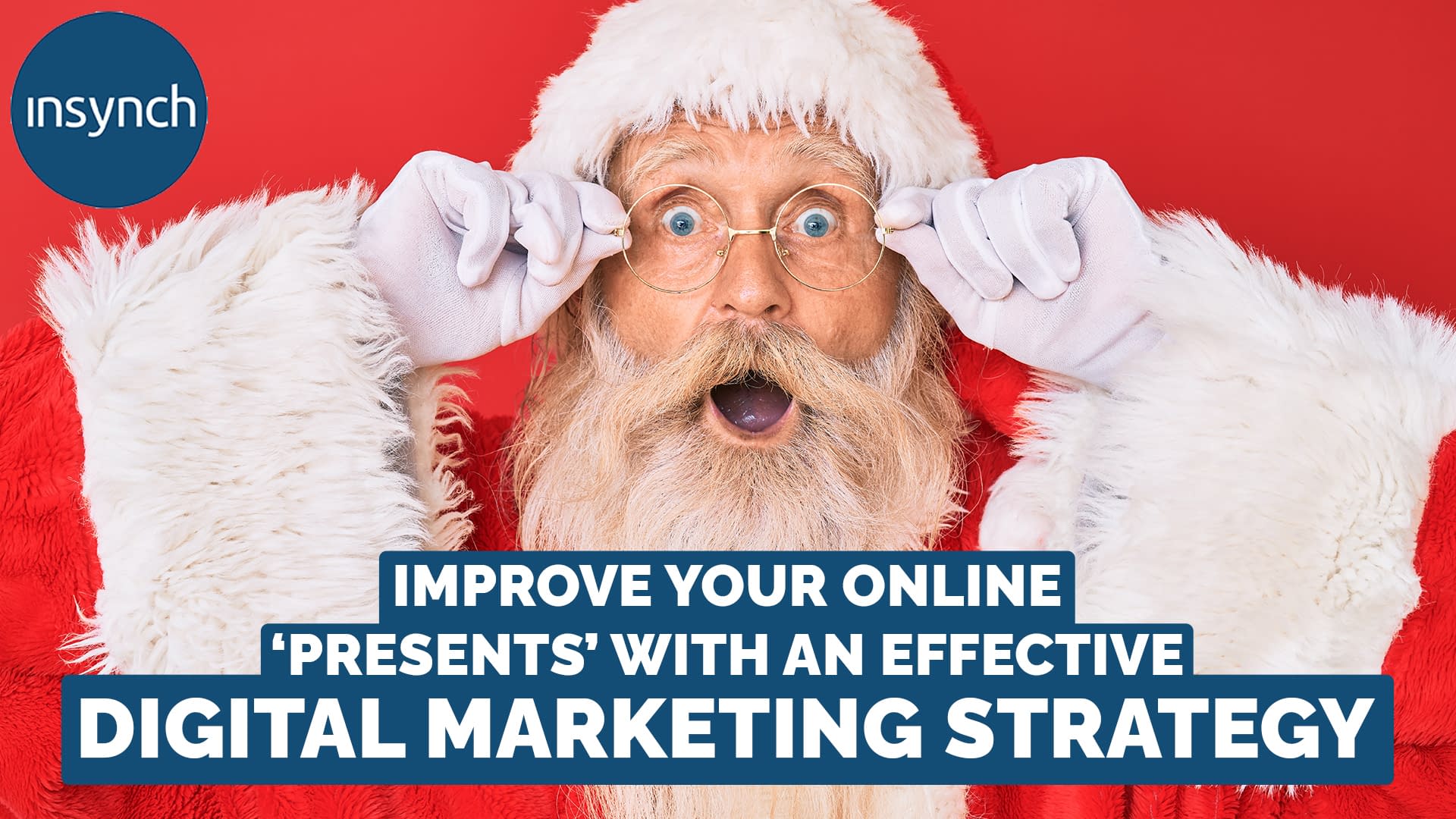 Improve Your Online 'presents' With An Effective Digital Marketing Strategy
FREE Webinar
Dreaming of a busy Christmas but feeling slightly overwhelmed on where to begin when it comes to nailing down an effective festive Digital Marketing strategy? 
Don't worry – we've got you covered! In this 1 hour webinar delivered by Eddy Webb, CEO of InSynch, we'll condense 15 years of industry experience and demonstrate the necessary steps to develop an impressive Digital Marketing Strategy for the Christmas sales season. Not only that, we'll share our insider knowledge on how you can convert this newly acquired traffic into loyal customers for your business. 
Here at InSynch, our methodology is geared around delivering a STRATEGIC and MEASURED approach to Digital Marketing, which is essential in the crowded festive market. It's not about random stabs in the dark to see what works for you, but instead selecting relevant techniques that you can refine for success. 
We'll outline everything your business can utilise to stand out this Christmas, from Google Advertising, Email Popups, SEO and Social Advertising, with a focus on gaining those real business rewards. Expect to leave this webinar with as much festive cheer as Buddy the elf, after learning how to take your business's Christmas sales season to the next level.  We ho-ho-hope to see you there! 
In Partnership With Marches Growth Hub.