Additional Courses delivered by InSynch
30th October 2019
Organiser: Superfast Business Wales
90% of businesses increase brand awareness with social media. It is a really easy way to raise your profile…Read More
3rd December 2019
Organiser: Superfast Business Wales
Are you making the most of social media? Is your digital marketing up to scratch? …Read More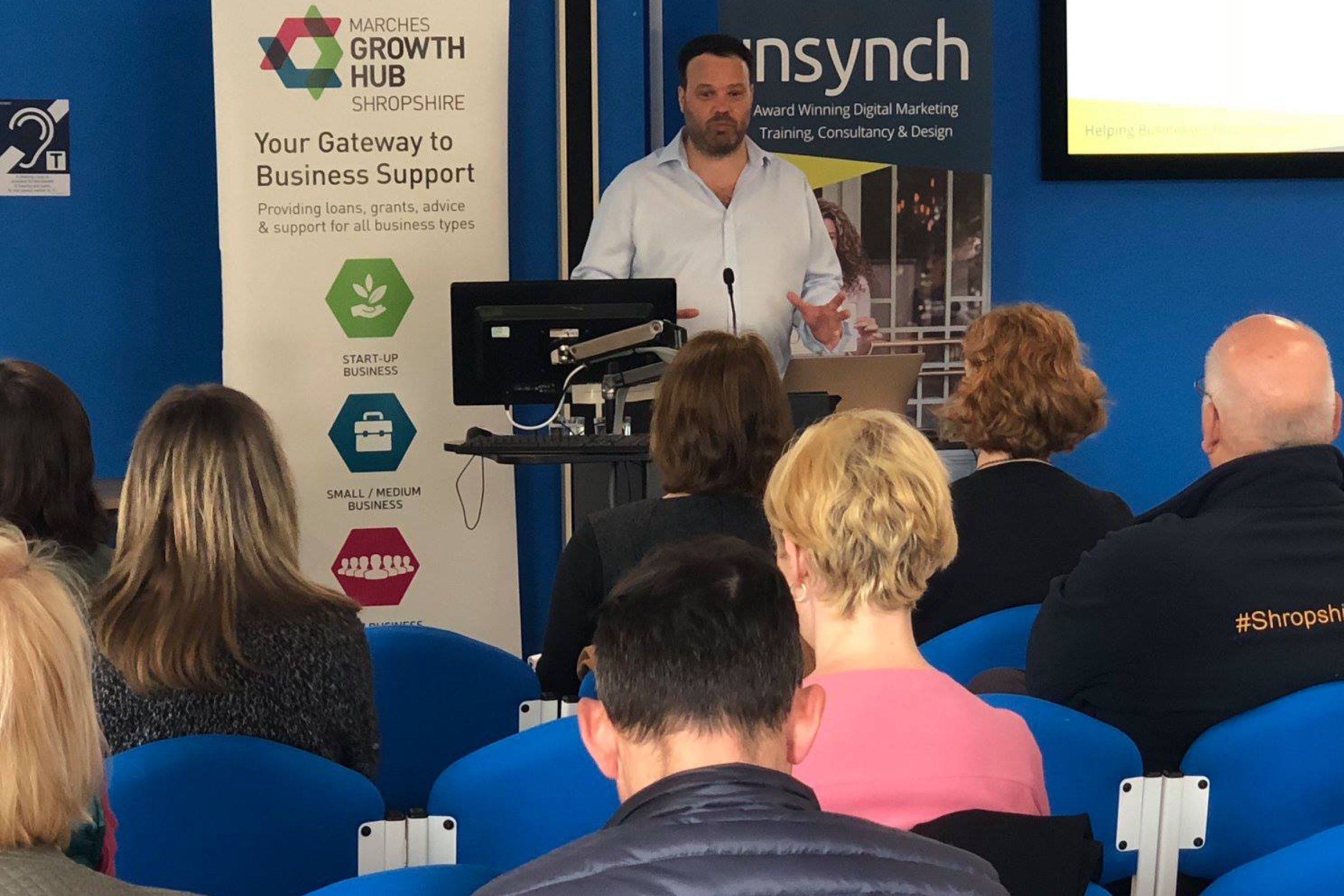 15th October 2019
Organiser: InSynch, Superfast Business Wales, Advancing Aberystwyth
InSynch are pleased to have teamed up with Advancing Aberystwyth and Superfast Business Wales…Read More
Search Engine Optimisation and Google Analytics – Shrewsbury
23rd January 2020
Organiser: InSynch
This half day course and interactive workshop… Read More
Why we are different from most Digital Marketing Agencies
Holistic – We use 100's of tactics in a coordinated way
Measurable – Everything we do is measured, and our aim is to get you results
Effective – Your business goals are at the heart of everyhting we do
We work with your existing staff and skills where you need us most
Take your business further, Get in touch today!
What our customers say about us..
"The InSynch team made the website build an exciting and inspiring experience. They are both professional and personal, always answering questions, giving help and ideas. In truth they go above and beyond anything that you would expect and as a result I have a successful online Ecommerce site. I don't think you could find better web designers, SEO managers and social media experts in the UK!"

Jo Ordoñez
Earthbound Organics
MAGIC has been deferred to September 2020 If youre not sure what kind of slot machine to play on, this is a great thing to take into consideration, especially when looking at your bank roll. All slot machines from a respectable casino use a special software called a....
read more