Logo Design
A bespoke service to create a logo that identifies your business in it's simplest form via the use of a mark or an icon
Leaflets & Brochures
We work with you to produce high
quality leaflets giving your business a more professional look
Business Stationery
We'll ensure letterheads, compliment slips and business cards are on-brand allowing your company to stay front of mind
Brand Development
Helping you reflect the values and aims of the business as a whole through strong branding, making your business easily identifiable and memorable
Graphic Design and Print Services
Graphic design is the craft of creating visual content to clearly communicate messages.
Whether you are looking to create a new brand, a new logo, refresh business stationery, display adverts, web banners/pop ups, a leaflet or glossy brochure, our Graphic Design team at InSynch in Aberystwyth, Wales and Shrewsbury, England work closely with you to firstly understand your business and your audience.
We understand your brand is your voice, it is your image to your audience and future prospects, we look at your business from the customer point of view and build to suit your voice.
We have experience in developing professional logos, brand identities, promotional literature, websites and all aspects of graphic design.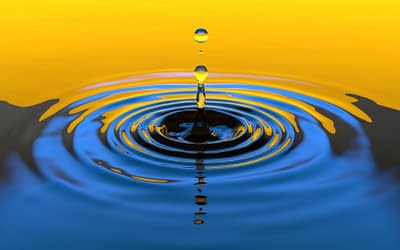 What is a drip feed email marketing campaign? Engagement is key in any marketing campaign but creating a newsletter/email/campaign can often be time-consuming. Do we also want to spend hours 'engaging' with potential clients on social media or do we have time to...
read more