Access the Digital Marketing skills that your business needs…
Digital Marketing is a complex and multi-faceted discipline that needs to be approached holistically in order to get real results. Business owners are rarely equipped with the advanced digital marketing skills required to get the most out of this ever changing area of business. At InSynch we have trained and experienced staff who are constantly learning, upskilling and keeping on top of developments. We have the skills that can enable businesses to implement a digital marketing strategy with real, measurable results,
Our most popular service by far is our Total Digital Marketing service where we look at everything in a holistic way and work to achieve business goals. Search Engine Optimisation (SEO) is great for free traffic and Google Ads can really pay off if it is measured and implemented properly. In terms of Social Media management, we can cover all platforms but focus on getting results rather than the vanity of getting more likes. Facebook advertising is easy to get wrong but can be very powerful. We have email tips that will literally double the amount of business you get from each email campaign. 
Contact us, whether you're looking for consultancy, SEO, PPC, email marketing or social media marketing services in Wales and England.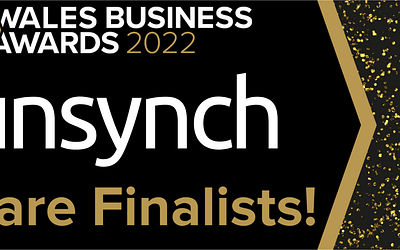 The finalists have been revealed for this year's Digital Business of the Year at the Wales Business Awards 2022, and we're happy to announce that InSynch are finalists! This award celebrates businesses that have used digital technology to improve their business...
read more