Privacy Policy
The InSynch website (www.insynch.co.uk) places cookies, which are small data files, on your computer or handheld device. This is standard practice for all websites.
Cookies are essential for helping us deliver a high quality website and online experience for our users, and some collect information about browsing behaviour.
By using and browsing the InSynch website, you consent to cookies being used in accordance with our policy. If you do not consent, you must disable cookies or refrain from using the site.
These cookies allow us to better serve you tailored, useful information about our services.
Our site is GDPR compliant an we have ensured that necessary precatuions on storing and collecting data have been put in place both for the website and the storage of this data on other systems and offline. 
This privacy policy has been compiled to better serve those who are concerned with how their 'Personally Identifiable Information' (PII) is being used online. PII, as used in UK & EU privacy law and information security, is information that can be used on its own or with other information to identify, contact, or locate a single person, or to identify an individual in context. Please read our privacy policy carefully to get a clear understanding of how we collect, use, protect or otherwise handle your Personally Identifiable Information in accordance with our website.
What personal information do we collect from the people that visit our blog and/or website?
When ordering or registering on our site, as appropriate, you may be asked to enter your name, email address, mailing address, phone number or other details to help you with your experience.
When do we collect information?
We collect information from you when you register on our site, subscribe to a newsletter, respond to a survey, fill out a form or enter information on our site.
How do we use your information?
We may use the information we collect from you when you register, sign up for our newsletter, respond to a survey or marketing communication, browse the website, or use certain other site features in the following ways:
To personalize user's experience and to allow us to deliver the type of content offerings in which you are most interested.
To improve our website in order to better serve you.
To allow us to better service you in responding to your customer service requests.
To administer a contest, promotion, survey or other site features.
To send periodic emails regarding your enquiry or other products and services.
Take your business further, Get in touch today!
Take your business further, Get in touch today!
What our Customers say about us..
Google Ads
InSynch manages Google Ads campaigns for all types of businesses across the UK.
"Monthly sales through the shop have doubled since they started…" – John Duffus (Agritel)
What our Customers say about us..
Social Media Marketing
InSynch offers a comprehensive, bespoke and strategic approach to Social Media Marketing.
"InSynch have been instrumental in helping us attract visitors from social media… bringing in over 120,000 visitors to our Website from various social media campaigns." – Bob Van Mook (Award Medals)
What our Customers say about us..
Search Engine Optimisation
Looking to get more traffic to your Website?
Search Engine Optimisation is one of the most cost-effective ways of doing so.
"Hit number 1 of page 1 of Google after only 5 days of going live!" - Ian Vivers (Aquaroof)
What our Customers say about us..
Graphic Design
InSynch offers Graphic Design for new logos, business stationery, display adverts, leaflets and more!
"I found that the Graphic Design service at InSynch exceeded expectations." - Ted Trewella (Aberystwyth Milk Company)
What our Customers say about us..
Email Marketing
Reach new and repeat customers with comprehensive Email Marketing campaigns.
"They already making a real difference to our business." - Simon Dennis (Gwynedd)
Just some of the companies that love our solution: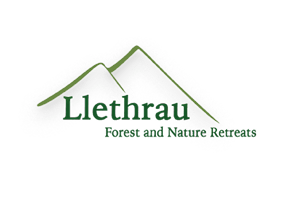 It's safe to say that the last two years have brought a newfound appreciation for staycations, so much so, holidaymakers are favouring a week in the UK over a week abroad. With reduced travel costs, skipping the jetlag and supporting the local economy are just some of...
read more