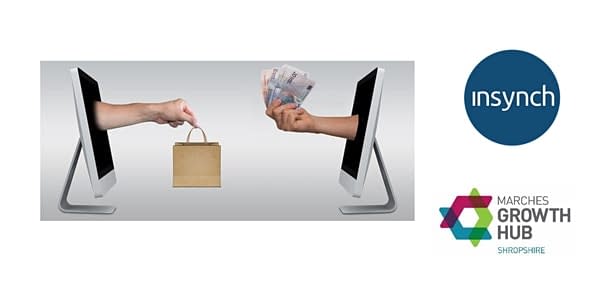 Options For Selling Online
In partnership with the Marches Growth Hub Shropshire.
This short webinar will explain the options for selling online.
From simple add-to-cart buttons through to full e-commerce websites, this session will help you understand which option is best for you.
What will this webinar cover?
Payment Options
Third-Party Platforms
Options For Selling Products From Your Own Website
Who Is It For? 
Marches (Shropshire, Herefordshire and Telford & Wrekin) business owners and managers, Entrepreneurs, SME's both Business2Business, Business2Customer, not for profits and charities.
About your facilitator
Eddy Webb is CEO of InSynch, a digital marketing, training and business consultancy company providing results-driven digital marketing services to businesses and providing training on behalf of UK government authorities.