Did you know on average a single person conducts 3-4 searches on a daily basis? Google has 90.46% of the search engine market share worldwide and consequently, this is where you should be advertising your business in order to find customers.
Every month InSynch manages hundreds of Google Ads, worth many thousands of pounds for businesses across a wide range of industries.
More than just Google Ads Management
What makes us different is that we don't just monitor and report. A dedicated Digital Marketing Specialist looks at the entire picture to ensure that your budget is being spent in the best way.
We do this ensuring that Google Ads meshes in with a wider digital marketing strategy including aspects like search, social, email and content marketing. We also ensure that users coming through are your target audience and that the content they're being presented with is entirely relevant. Ultimately improving the conversion rate on your website,
With your business goals always in mind, our aim is to generate campaigns that are profitable and sustainably deliver results.
Measurement and analysis of current Google Ads and Google Analytics or creating a Google Ads and/or Google Analytics accounts
Setup of goals/e-commerce tracking from within Google Analytics
Setup and configuration of conversions
Keyword Research
Ad content creation
YouTube Ads management and creation
Bing and Yahoo Ad management and creation
Ensuring campaigns are profitable and cost effective
Landing page creation
Landing page optimisation
Split testing campaigns
Ongoing budget advice and management
Google Ads display remarketing
Geographical audience creation
 Creation of relevant extensions, Sitelinks extensions, Callout extensions, Call extensions, Structured snippets, Lead form extensions, Location extensions, Price extensions, Message extensions, Promotion extensions and App extensions
Bid strategy management
Google Shopping
Google Merchant Centre configuration
Weekly tweaks and monitoring
Assigned account manager
Monthly budget reporting
Monthly Google Analytics reporting
Keyword amendments based on search queries
Demographics analysis
Generating optimal placements for Youtube and Display Ads
App campaigns creation and management for IOS and Android
How it works
You tell us what you want to achieve, how much you want to spend and when you want the campaign to run. We do the rest.
Not only that, you also get access to everything we deliver under our Total Digital Marketing packages.
Why we are different from most Digital Marketing Agencies
Holistic – We use 100's of tactics in a coordinated way
Measurable – Everything we do is measured, and our aim is to get you results
Effective – Your business goals are at the heart of everything we do
We work with your existing staff and skills where you need us most
Take your business further, Get in touch today!
Take your business further, Get in touch today!
What our customers say about us..
InSynch manages Google Ads campaigns for all types of businesses across the UK.

"Monthly sales through the shop have doubled since they started…"

John Duffus
Agritel
Just some of the companies that love our solution: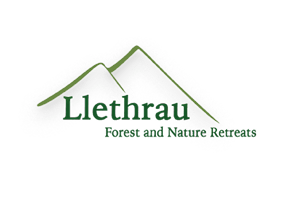 Whether you're a new business, a well-established business, large or small - at some point everyone who oversees digital marketing will think, are these google ads actually worth it? Google is a cornerstone of digital marketing as it owns platforms like Google...
read more