You manage your business, we'll manage your Social Media.
The InSynch Total Social Marketing methodology is designed to make a real difference to your business by taking a comprehensive, bespoke and strategic approach to Social Media.
Are you looking to build an audience? Create awareness for your brand? Sell products with e-commerce or take bookings for your services? Simply reach new customers? All of the above? Your goal will be taken into account during your strategy building process, and will become the main focus of your Social Media output.
Social Media marketing is undoubtedly becoming an essential tool for any business. Our range of packages vary to suit different organisations depending on the size and industry.
We help you establish a lucrative, organised strategy that works to develop your brand, the acquisition of relevant traffic and most importantly increases conversions.
We work with businesses to develop a content strategy that ensures social media activity drives visits to your Website. Content usually focuses on helping, informing and entertaining, rather than selling.
Then, we put together a content distribution strategy making sure that content gets posted on the right networks, in the right way.
Have a browse through our packages and contact us today to discuss how we can work with you.
How it works
1. We meet with you for a free consultation and discuss how we can improve or create your Social Media presence.
You can stop at this point if you wish as there is no obligation to continue
2. We agree a package of monthly hours based on your Social Media output
3. We work with you or your team to develop a Social Media strategy that works for your business
4. We send monthly Social Media schedules for your sign-off and report on analytics. 
Contact us to arrange your free initial consultation with no obligation to go any further.
What you get out of it?
Your 'Goal' is taken into account during the strategy creation process. You may be looking for more brand awareness for your buisness or an increase in sales, we'll make it happen!
The detail
Packages
Bronze: 4 hours per month
Silver: 6 hours per month
Gold: 10 hours per month
Platinum: 16 hours per month
Sapphire:

 

24 hours per month
Emerald:  36 hours per month
Ruby: 54 hours per month
Diamond: 72 hours per month
Contact us for prices and to discuss what we could do for your business.
Whats included?
The Total Social Marketing packages include:
Content Creation 
Graphic design
Schedule Creation 
Content Scheduling 
Platform Enhancement 
Community Management 
Audience Cultivation 
Analytics Analysis and reporting
Pay per click management
Social Media Ads Management
Telephone and email support
Flexible service
Simply
contact us
for an initial consultation and discussion about your needs.
Benefits
Build a loyal customer base

Create awareness for your business or brand

Make direct sales with eCommerce

Encourage customers to visit your shop,

hotel or restaurant

Gather email sign-ups

Build advertising campaigns

for your target demographic

Use analytics to maximise your sales
Key Facts
Totally flexible service

 

– We mesh with your existing skills and work together
Totally results driven

 

– Measuring success is key. We strive to bring results
Flexible pricing

 

– Choose the level of input you want and change at any time
Suitable for all businesses

 

– All sectors and all sizes
Why are our Social Media Packages Different?
Goal Focused – We don't just pump out posts. Content is carefully planned to achieve your business goals.
Measurable – Everything we do is measured, and our aim is to get you results
Bespoke – We build a strategy that really works for your business and amend following our valuable measurement process.
Effective – Your business goals are at the heart of everything we do
We work with your existing staff and skills where you need us most
Take your business further, Get in touch today!
What our customers say about us..
InSynch offers a comprehensive, bespoke and strategic approach to Social Media Marketing.

"InSynch have been instrumental in helping us attract visitors from social media… bringing in over 120,000 visitors to our Website from various social media campaigns."

Bob Van Mook
Award Medals
Just some of the companies that love our solution: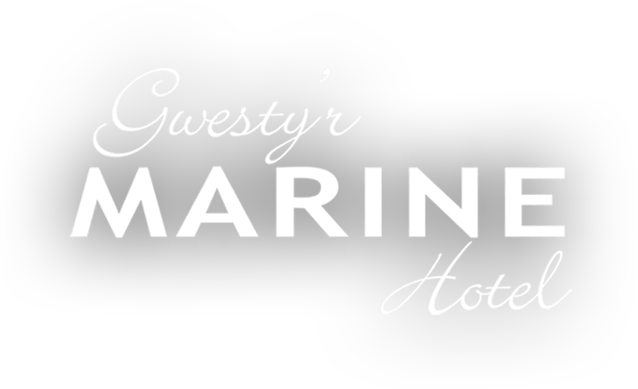 For most businesses, Google Search ads are a given and vital part of your marketing. But they're not the only tried and true digital marketing strategy out there. Relying solely on Google can limit the reach of your business, as it only targets users searching for...
read more
I worked with Eddy and his team on a digital support programme for Welsh businesses. They delivered various workshops covering many digital marketing topics that were held online and in person. They were always top notch and consistently had very positive feedback from event attendees. I would highly recommend them for your digital marketing needs.
Jacqueline Jeynes
06/06/2022
As usual, I have found everyone at InSynch really helpful, especially when I have limited experience in some aspects of my digital marketing! The courses are great so I am looking forward to the next one
Black Mountains Smokery
01/06/2022
Insynch having been taking care of our SEO and advising our digital marketing strategy for many years now. They are always proactive and great to deal with. We cannot recommend them more highly.
Francesca @ Boeboes
01/06/2022
We have thoroughly enjoyed working with Insynch. The Insynch team are very professional and work hard to deliver a great service to their clients.
Mercedes Thomas
31/05/2022
After three companies failing to bring my web page up to scratch I asked InSynch after attending a few of the online zooms. Within weeks we have noticed more traffic and more sales on our web pages. Constantly there for any questions or quires. They don't try to confuse you talking tech talk. Great company and great people to work with. Highly recommend
Elizabeth Marpole
31/05/2022
Great service, we have used Insynch for 3 years and the service is very professional and they continuously look at new ways for marketing our products.
We've had the privilege of working with Insynch since 2005, regularly recommending them as a digital marketing partner to our clients. Over that period we have seen first hand their knowledge, expertise and professionalism on many occasions. Keep up the good work!
Karlos O'Neill
31/05/2022
I've worked alongside Insynch for the past 5 years and I've never fallen short of impressed with their knowledge, presentation and professionalism.