Web Care
Is your current Web Developer letting you down?
Are changes made quickly and accurately?
Does you wish your Web Developer understood digital marketing?
Do you need a more comprehensive service?
At InSynch we are so much more than Web Developers. Building Websites is just part of what we do. We make Websites work, whether we built them or not. We offer ongoing support and digital marketing that can really make your Website generate business. Just Contact Us to discuss how we can help.
Suitable for all types of business
The types of businesses currently on our Web Care service include:
Hairdressers, Bookshops, Self Catering Cottages, Bed and Breakfast, Skincare manufacturers and retailers, Solicitors, Secondary schools, Stationary Manufacturer, Caravan Park, Men's clothing retailer, Tourism Agent, Farm Shop, Hotels, Restaurants, Timber Frame supplier, Gift retailer
What is Web Care?
Let InSynch take care of your Website. InSynch's Web Care service can take total care of your Internet needs, leaving you free to run your business.
These packages are suitable for small businesses who want support with the optimisation of their Website for the search engines and want support in making changes on their Website, with graphic design etc. They also want to be able to speak to a Digital marketing expert for advice when they need to. This package is available for a low monthly fee.
Benefits of Web Care
Your Website can be continually be optimised for the search engines, resulting in increased traffic
You will know you have someone to turn to for those burning digital marketing questions
You have an addition resource to help you change your website, do complex changes, or even some graphic design for you
Take your business further, Get in touch today!
Take your business further, Get in touch today!
What our Customers say about us..
Google Ads
InSynch manages Google Ads campaigns for all types of businesses across the UK.
"Monthly sales through the shop have doubled since they started…" – John Duffus (Agritel)
What our Customers say about us..
Social Media Marketing
InSynch offers a comprehensive, bespoke and strategic approach to Social Media Marketing.
"InSynch have been instrumental in helping us attract visitors from social media… bringing in over 120,000 visitors to our Website from various social media campaigns." – Bob Van Mook (Award Medals)
What our Customers say about us..
Search Engine Optimisation
Looking to get more traffic to your Website?
Search Engine Optimisation is one of the most cost-effective ways of doing so.
"Hit number 1 of page 1 of Google after only 5 days of going live!" - Ian Vivers (Aquaroof)
What our Customers say about us..
Graphic Design
InSynch offers Graphic Design for new logos, business stationery, display adverts, leaflets and more!
"I found that the Graphic Design service at InSynch exceeded expectations." - Ted Trewella (Aberystwyth Milk Company)
What our Customers say about us..
Email Marketing
Reach new and repeat customers with comprehensive Email Marketing campaigns.
"They already making a real difference to our business." - Simon Dennis (Gwynedd)
Sign up to our newsletter to receive course dates, offers and digital marketing tips!
Just some of the companies that love our solution: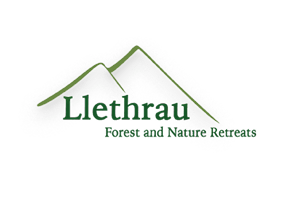 Whether you're a new business, a well-established business, large or small - at some point everyone who oversees digital marketing will think, are these google ads actually worth it? Google is a cornerstone of digital marketing as it owns platforms like Google...
read more