Black Mountains Smokery
Black Mountains Smokery are an award-winning, family-run smokery located in South Wales. With an aim to make it even easier for customers to order delicious smoked food and luxury hampers across the UK, they came to InSynch to design and build an attractive, and have since worked with us to build a successful digital marketing strategy.
Services used:
Aim:
To develop an easy to use E-commerce website for both customers and our client.
Through doing so, achieving increased online sales year on year and allowing a well-rounded digital marketing strategy to flourish. 
How:
By creating a design that portrayed an artesian and authentic feel, whilst showing a sense of place from within the Welsh Black Mountains we were able to give a tone of voice that suited the client.
This was then developed in an E-Commerce CMS that is easy for the client to manage and use whilst offering a linear, user- friendly purchase experience to the end customer.
Client Testimonial:
"Marketing and selling online is a wonderful thing – especially these days when there is a growing interest in provenance.  It enables one to promote a brand in a very genuine and honest way.  However, what we have learned is that you can have the most beautiful web site – but that is not enough to be an online business.  That website has to offer something that the consumer wants, it needs to be well optimised in order to be found and it has to be easy to use. Social media conversations, reviews and conversations enable a business to review what it is doing and respond accordingly."
Jo – Black Mountains Smokery
Take your business further, Get in touch today!
Take your business further, Get in touch today!
What our Customers say about us..
Google Ads
InSynch manages Google Ads campaigns for all types of businesses across the UK.
"Monthly sales through the shop have doubled since they started…" – John Duffus (Agritel)
What our Customers say about us..
Social Media Marketing
InSynch offers a comprehensive, bespoke and strategic approach to Social Media Marketing.
"InSynch have been instrumental in helping us attract visitors from social media… bringing in over 120,000 visitors to our Website from various social media campaigns." – Bob Van Mook (Award Medals)
What our Customers say about us..
Search Engine Optimisation
Looking to get more traffic to your Website?
Search Engine Optimisation is one of the most cost-effective ways of doing so.
"Hit number 1 of page 1 of Google after only 5 days of going live!" - Ian Vivers (Aquaroof)
What our Customers say about us..
Graphic Design
InSynch offers Graphic Design for new logos, business stationery, display adverts, leaflets and more!
"I found that the Graphic Design service at InSynch exceeded expectations." - Ted Trewella (Aberystwyth Milk Company)
What our Customers say about us..
Email Marketing
Reach new and repeat customers with comprehensive Email Marketing campaigns.
"They already making a real difference to our business." - Simon Dennis (Gwynedd)
Sign up to our newsletter to receive course dates, offers and digital marketing tips!
Just some of the companies that love our solution: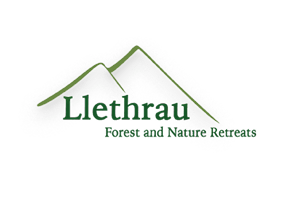 Whether you're a new business, a well-established business, large or small - at some point everyone who oversees digital marketing will think, are these google ads actually worth it? Google is a cornerstone of digital marketing as it owns platforms like Google...
read more