Website Conversion Work
The theory is as follows: If you had 1000 visitors to your website and 1 in a 100 buy something or contact you, you have a 1% conversion rate, giving you 10 sales or enquiries. If you want to double your business, you need to either double your traffic or increase your conversion rate from 1% to 2%.
Even increasing your conversion rate from 1% to 1.1% would give you a 10% increase in business…..
InSynch works with many clients to improve the performance of Websites. Websites are developed to achieve business goals and quite simply, many Websites are not built with this in mind.
We offer a conversion work service, usually as part of our Total Digital Marketing Package. Essentially this involves:
1. Identifying what constitutes a successful visit to a Website
2. Ensuring that successful visits can be tracked and measured
3. Proposing Website improvements that can increase successful visits
4. Implementing changes
5. Monitoring and refining the approach.
With some clients we have more than doubled the level of business generates from their Website without increasing the number of visitors.
Just contact us to discuss how we can help.
Take your business further, Get in touch today!
Take your business further, Get in touch today!
What our Customers say about us..
Google Ads
InSynch manages Google Ads campaigns for all types of businesses across the UK.
"Monthly sales through the shop have doubled since they started…" – John Duffus (Agritel)
What our Customers say about us..
Social Media Marketing
InSynch offers a comprehensive, bespoke and strategic approach to Social Media Marketing.
"InSynch have been instrumental in helping us attract visitors from social media… bringing in over 120,000 visitors to our Website from various social media campaigns." – Bob Van Mook (Award Medals)
What our Customers say about us..
Search Engine Optimisation
Looking to get more traffic to your Website?
Search Engine Optimisation is one of the most cost-effective ways of doing so.
"Hit number 1 of page 1 of Google after only 5 days of going live!" - Ian Vivers (Aquaroof)
What our Customers say about us..
Graphic Design
InSynch offers Graphic Design for new logos, business stationery, display adverts, leaflets and more!
"I found that the Graphic Design service at InSynch exceeded expectations." - Ted Trewella (Aberystwyth Milk Company)
What our Customers say about us..
Email Marketing
Reach new and repeat customers with comprehensive Email Marketing campaigns.
"They already making a real difference to our business." - Simon Dennis (Gwynedd)
Just some of the companies that love our solution: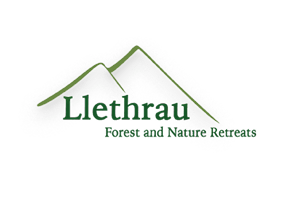 Whether you're a new business, a well-established business, large or small - at some point everyone who oversees digital marketing will think, are these google ads actually worth it? Google is a cornerstone of digital marketing as it owns platforms like Google...
read more