Award Medals
Award Productions Ltd have been medallists for over 30 years and are proud to have produced and issued 29 commemorative medals, most at the request of, or in conjunction with a veteran group of charity, raising over £1,000,000 to date from the sale of medals and related products. As one of the largest supplier of military commemoratives and gifts Award offers a unique service and can personalise many highly personal gifts and memorabilia.
Services used:
Aim:
We started working with Award Medals in 2017, and our aim at the time was to project manage (with a strong emphasis on improving overall Digital Marketing) the redevelopment of their website. Once website development was underway, we implemented a sophisticated digital marketing strategy that brought real results..
How:
We provided an initial consultancy session and then created a detailed Website Specification document for procurement purposes that would meet the needs of the company. We provided weekly consultancy and support by email and phone in order to go over what work had progressed and what needed to be implemented in the Website development.
We gave input in terms of digital marketing strategies to put in place on both the old site and the one in development, before it went live.. We trained staff in house to undertake email marketing work and undertook other activities such as Ffacebook advertising, popups, email marketing and a larger focus was given to their google and Facebook advertising.
As their new website went live we helped facilitate this by making sure pages worked when redirected, that search engine optimisation was copied through exactly to help negate a fall in rankings and make sure the advertising did not go offline during this period of crossover.
Since the website has gone live we have helped to further improve organic traffic to the site as well as put in place google shopping advertising, Facebook remarketing and further refine other google ads campaigns. 
Take your business further, Get in touch today!
Take your business further, Get in touch today!
What our Customers say about us..
Google Ads
InSynch manages Google Ads campaigns for all types of businesses across the UK.
"Monthly sales through the shop have doubled since they started…" – John Duffus (Agritel)
What our Customers say about us..
Social Media Marketing
InSynch offers a comprehensive, bespoke and strategic approach to Social Media Marketing.
"InSynch have been instrumental in helping us attract visitors from social media… bringing in over 120,000 visitors to our Website from various social media campaigns." – Bob Van Mook (Award Medals)
What our Customers say about us..
Search Engine Optimisation
Looking to get more traffic to your Website?
Search Engine Optimisation is one of the most cost-effective ways of doing so.
"Hit number 1 of page 1 of Google after only 5 days of going live!" - Ian Vivers (Aquaroof)
What our Customers say about us..
Graphic Design
InSynch offers Graphic Design for new logos, business stationery, display adverts, leaflets and more!
"I found that the Graphic Design service at InSynch exceeded expectations." - Ted Trewella (Aberystwyth Milk Company)
What our Customers say about us..
Email Marketing
Reach new and repeat customers with comprehensive Email Marketing campaigns.
"They already making a real difference to our business." - Simon Dennis (Gwynedd)
Sign up to our newsletter to receive course dates, offers and digital marketing tips!
Just some of the companies that love our solution: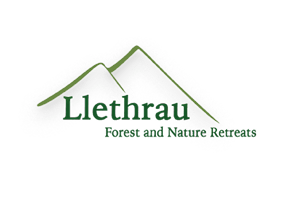 Whether you're a new business, a well-established business, large or small - at some point everyone who oversees digital marketing will think, are these google ads actually worth it? Google is a cornerstone of digital marketing as it owns platforms like Google...
read more