Digital Marketing Consultancy
Digital marketing is now a complex and integrated area of business marketing. Gone are the days when you could simply create a Website, tell the search engines that it exists and wait for the traffic to come in. At InSynch we are at the cutting edge of digital marketing and work with hundreds of clients each year to improve their approach to digital marketing, bringing real business results.
Eddy Webb is Director and owner of InSynch and has a track record for working with businesses on digital marketing strategy. From a small business to a large local authority, Eddy has worked with businesses to create dynamic and profitable digital marketing strategies.
Why not book an initial session with Eddy to discuss ideas and get some tailored, one to one advice.
Eddy can visit your premises for £325 for a half day and £500 for a full day or the session be carried out at our offices in Shrewsbury or Aberystwyth.
Simply contact Eddy at eddy@insynch.co.uk to arrange your session or use our contact form below.
One to One Sessions
We often get asked for one to one time with a digital marketing consultant who can look at the activities that the business is undertaking, analyse results and make recommendations for improvements. The areas covered include:
Social Media
Paid Advertising
Search Engine Optimisation
Website conversion rate improvement
Email marketing
Communications strategy
Digital marketing strategy
Google Analytics
Take your business further, Get in touch today!
Take your business further, Get in touch today!
What our Customers say about us..
Google Ads
InSynch manages Google Ads campaigns for all types of businesses across the UK.
"Monthly sales through the shop have doubled since they started…" – John Duffus (Agritel)
What our Customers say about us..
Social Media Marketing
InSynch offers a comprehensive, bespoke and strategic approach to Social Media Marketing.
"InSynch have been instrumental in helping us attract visitors from social media… bringing in over 120,000 visitors to our Website from various social media campaigns." – Bob Van Mook (Award Medals)
What our Customers say about us..
Search Engine Optimisation
Looking to get more traffic to your Website?
Search Engine Optimisation is one of the most cost-effective ways of doing so.
"Hit number 1 of page 1 of Google after only 5 days of going live!" - Ian Vivers (Aquaroof)
What our Customers say about us..
Graphic Design
InSynch offers Graphic Design for new logos, business stationery, display adverts, leaflets and more!
"I found that the Graphic Design service at InSynch exceeded expectations." - Ted Trewella (Aberystwyth Milk Company)
What our Customers say about us..
Email Marketing
Reach new and repeat customers with comprehensive Email Marketing campaigns.
"They already making a real difference to our business." - Simon Dennis (Gwynedd)
Just some of the companies that love our solution: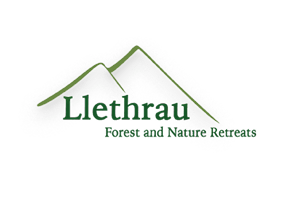 Whether you're a new business, a well-established business, large or small - at some point everyone who oversees digital marketing will think, are these google ads actually worth it? Google is a cornerstone of digital marketing as it owns platforms like Google...
read more