Total Digital Marketing
Our 
Total Digital Marketing Solution
 enables businesses to partner with us to maximise the benefits of digital marketing in their business. Essentially, InSynch becomes your digital marketing department!
We work with you every month to create and deliver a measurable and sophisticated Digital Marketing strategy that boosts your business.
How it works
1. We meet with you for a free consultation and discuss how we could work together on Digital Marketing
You can stop at this point if you wish as there is no obligation to continue
2. We agree a package of monthly hours to work with you
3. We work with you or your team on a huge range of digital marketing activities
4. We meet regularly to discuss results and plan ongoing strategy
Contact us to arrange your free initial consultation with no obligation to go any further.
Key Facts
No minimum term

 

– We want you to stay because it is working for you
Totally flexible service

 

– We mesh with your existing skills and work together
Totally results driven

 

– Measuring success is key. We strive to bring results
Hours carry forward

 

– If you haven't used your time, the hours simply roll over
Flexible pricing

 

– Choose the level of input you want and change at any time
Suitable for all businesses

 

– All sectors and all sizes
Access the skills your business needs
Digital Marketing is a complex and multi-faceted discipline that needs to be approached holistically in order to get real results. Business owners are rarely equipped with the advanced digital marketing skills required to get the most out of this ever changing area of business. At InSynch we have trained and experienced staff who are constantly learning, upskilling and keeping on top of developments. We have the skills that can enable businesses to implement a digital marketing strategy with real, measurable results.
With Total Digital Marketing, a business can have the expertise and resource needed, at a fraction of the cost of employing a similarly skilled member of staff. Contact us to get started if you're looking for online marketing Wales or England.
What you get out of it?
Resource and expertise working with you to deliver measurable results from a comprehensive digital marketing strategy.
The detail
Our Total Digital Marketing Package is extremely effective and has two parts. Digital Marketing Consultancy support that analyses results and advises on future activity and Digital Marketing Work to carry out the recommendations in conjunction with our clients. We are flexible and offer bespoke packages but our popular packages, from £240 per month, are as follows:
Packages
Bronze: 4 hours per month
Silver: 6 hours per month
Gold: 10 hours per month
Platinum: 16 hours per month
Sapphire:

 

24 hours per month
Diamond: 35 hours per month
Contact us for prices and to discuss what we could do for your business.
We also offer Plus Packages (if you want to hit the ground running)
The packages start at the normal rate of hours and fees Plus 50% and then lower back down to the main level after 3 months (if required)
This package allows for an increase of time for us to work on getting the ball rolling in the first few months. 
Read about it in our blog entry
Whats included?
The Total Digital Marketing Solution includes:
Digital Marketing Consultancy
A dedicated expert digital marketing consultant with regular meetings to review performance and create strategies for the business
Digital Marketing Work
Any of the following activities as required and agreed
Website changes
Conversion customers into buyers
Google Analytics Analysis and reporting
Pay per click management
Social Media Management
Search engine optimisation
Graphic design
Email Marketing Support
Telephone and email support
Flexible service
Simply
contact us
for an initial consultation and discussion about your needs.
Types of business using Total Digital Marketing
Total Digtial Marketing is tailored to each business. Current clients include:
Solicitors
Military gifts and medals
Food wholesaler
Commercial cleaning companies
Food Box Subscription business
Underfloor heating installer
Equine retailer
Wholefood retailer
Sports retailer
Tourism agency
Wine producer
Waste Management
Packaging companies
Hotels
Holiday cottages
Holiday villages
Golf clubs
Window Fitters
Garden furniture retailer
Hot tub retailer
Health care retailer
Gift Retailer
Food manufacturer
Festival Organiser
Take your business further, Get in touch today!
Why we are different from most Digital Marketing Agencies
Holistic – We use 100's of tactics in a coordinated way
Measurable – Everything we do is measured, and our aim is to get you results
Effective – Your business goals are at the heart of everything we do
We work with your existing staff and skills where you need us most
Take your business further, Get in touch today!
Take your business further, Get in touch today!
What our Customers say about us..
Google Ads
InSynch manages Google Ads campaigns for all types of businesses across the UK.
"Monthly sales through the shop have doubled since they started…" – John Duffus (Agritel)
What our Customers say about us..
Social Media Marketing
InSynch offers a comprehensive, bespoke and strategic approach to Social Media Marketing.
"InSynch have been instrumental in helping us attract visitors from social media… bringing in over 120,000 visitors to our Website from various social media campaigns." – Bob Van Mook (Award Medals)
What our Customers say about us..
Search Engine Optimisation
Looking to get more traffic to your Website?
Search Engine Optimisation is one of the most cost-effective ways of doing so.
"Hit number 1 of page 1 of Google after only 5 days of going live!" - Ian Vivers (Aquaroof)
What our Customers say about us..
Graphic Design
InSynch offers Graphic Design for new logos, business stationery, display adverts, leaflets and more!
"I found that the Graphic Design service at InSynch exceeded expectations." - Ted Trewella (Aberystwyth Milk Company)
What our Customers say about us..
Email Marketing
Reach new and repeat customers with comprehensive Email Marketing campaigns.
"They already making a real difference to our business." - Simon Dennis (Gwynedd)
Just some of the companies that love our solution: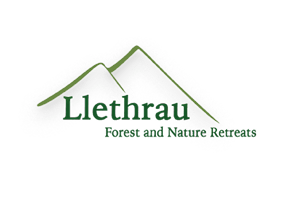 Whether you're a new business, a well-established business, large or small - at some point everyone who oversees digital marketing will think, are these google ads actually worth it? Google is a cornerstone of digital marketing as it owns platforms like Google...
read more