InSynch are proud to welcome Luna Financial Planning to our Total Digital Marketing service. Luna Financial Planning provides exceptional personal and corporate financial planning to clients seeking bright, clear and honest financial advice.
They offer a unique and modern approach to financial advice. Their services are aimed at individuals and families who require clear cost-effective financial planning. Wherever you may find yourself in the financial planning lifecycle, Luna has a dedicated team of experts that will always be on hand to plan and implement the right solutions to meet clients current and future needs.
Kelly East, Director recently won the Most Inspiring Returner at the Women in Financial Advice Awards.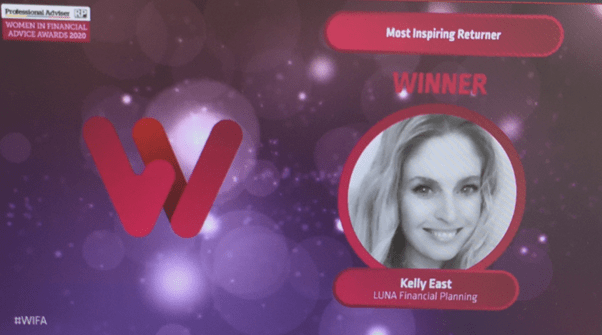 Kelly is a financial adviser with over a decade of experience in the financial services industry. She strives to provide a refreshingly different approach to financial planning. Central to this is her belief that long and lasting relationships with clients should always be based on honesty, trust and transparency.
InSynch will be working with Luna Financial Planning to implement a sophisticated digital marketing strategy including search engine optimisation, Google Ads, Remarketing and much more.
We work with a range of clients on a monthly basis to deliver real, measurable results through digital marketing.