Baravin
Baravin is an easy-going contemporary restaurant in Aberystwyth, with sea views serving pizza, pasta, grills & cocktails in a cafe bar/wine bar. Popular with locals and visitors alike offering not only great food but a great selection of craft ales, gins, wines and cocktails.
See the Website here – https://baravin.co.uk

Services used:
Aim:
Baravin needed a bi-lingual website to reflect the modern and easy going atmosphere of the restaurant, café and bar, whilst showcasing the selection of food and drink on offer. It needed to appeal to visitors with an interest in good food, cocktails, craft beer and a good time.
They clearly stated their competition at the outset of the project, with the aim of standing out from the crowd, by having a new website demonstrating them offering both food and drink, great customer experience in terms of atmosphere, location and service.
There were certain key functions that the website needed to fulfill, view a menu, to maximise conversions, enquiries and table bookings, with various links to social media platforms.
How:
Following a detailed design brief on the website,  we started creating a bespoke design for this business.
On the back of the specific brief, we created modern and contemporary visuals. With the use of the very strong images provided by Baravin capturing perfectly the atmosphere, location and food and drink offerings of the business.
Those designs were then signed off by Baravin and built into the current website where further advice was given in terms of text and images and overall layout of content throughout the website.
Functionality was key to the design, with bold and clear call to actions allowing easy navigation through the site, whilst offering an engaging and visual experience with animation with parallax images used throughout.
Full training on how to manage the backend of the site was then given to Baravin, allowing them to make any necessary changes in the intuitive and easy to navigate content management system.
Ongoing Work:
Full SEO was implemented throughout the site, and we continue to work with Baravin offering ongoing digital marketing on a monthly basis.
Take your business further, Get in touch today!
Take your business further, Get in touch today!
What our Customers say about us..
Google Ads
InSynch manages Google Ads campaigns for all types of businesses across the UK.
"Monthly sales through the shop have doubled since they started…" – John Duffus (Agritel)
What our Customers say about us..
Social Media Marketing
InSynch offers a comprehensive, bespoke and strategic approach to Social Media Marketing.
"InSynch have been instrumental in helping us attract visitors from social media… bringing in over 120,000 visitors to our Website from various social media campaigns." – Bob Van Mook (Award Medals)
What our Customers say about us..
Search Engine Optimisation
Looking to get more traffic to your Website?
Search Engine Optimisation is one of the most cost-effective ways of doing so.
"Hit number 1 of page 1 of Google after only 5 days of going live!" - Ian Vivers (Aquaroof)
What our Customers say about us..
Graphic Design
InSynch offers Graphic Design for new logos, business stationery, display adverts, leaflets and more!
"I found that the Graphic Design service at InSynch exceeded expectations." - Ted Trewella (Aberystwyth Milk Company)
What our Customers say about us..
Email Marketing
Reach new and repeat customers with comprehensive Email Marketing campaigns.
"They already making a real difference to our business." - Simon Dennis (Gwynedd)
Sign up to our newsletter to receive course dates, offers and digital marketing tips!
Just some of the companies that love our solution: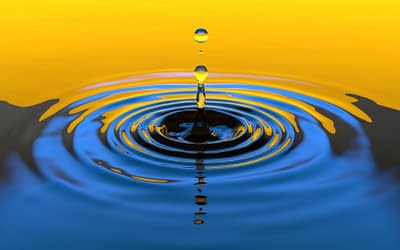 What is a drip feed email marketing campaign? Engagement is key in any marketing campaign but creating a newsletter/email/campaign can often be time-consuming. Do we also want to spend hours 'engaging' with potential clients on social media or do we have time to...
read more