We're pleased to announce that our Bristol office is now open, giving us even more opportunities to help businesses flourish.
"These are certainly exciting times for our company as we continue to expand."

Eddy Webb, CEO
Like many businesses, we had to shift the way we delivered our webinars and consultations to an online alternative. You may remember some months back, we explained the benefits of working from home, however with the easing of restrictions we were able to adopt an agile way of providing our digital marketing services for businesses. Our team can have the best of both worlds with flexible remote working options and visiting our offices across the UK. We have the ability to collaborate far and wide, but also have local hubs where we can see each other in real life too!
It may have only been a couple of weeks but the Bristol team have settled in fantastically. We put a lot of thought into how our new workspace was laid out to seamlessly blend individual virtual meetings with in-person brainstorms, and a lunchtime natter of course!
See for yourself below: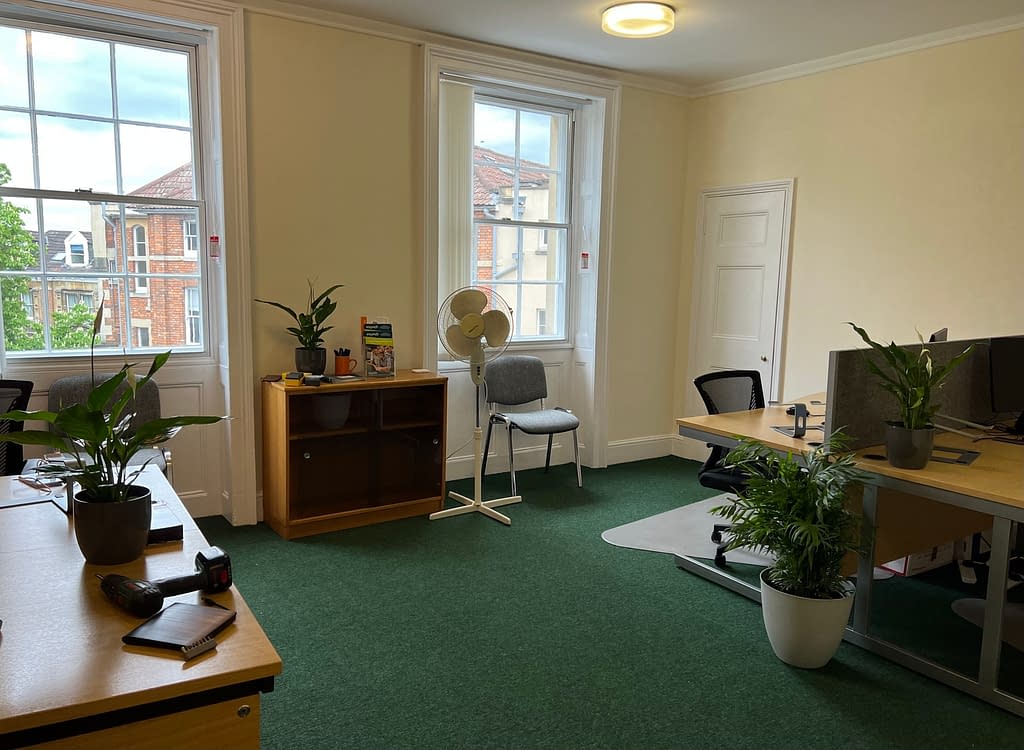 Our brand new space is already home to a team of 4 digital marketing experts eager to boost your business! From SEO to Social Media, Google Ads to Design: whichever elements of digital marketing you need assistance with, book a free 121 consultation with us today: